Digital Signage am POS oder POI
Digital display systems offer many possibilities.
– Can be played centrally
– Time-controlled content management
– always up-to-date
– modern and flexible
wide reach and
400% more attention
Who wouldn't want that?
A three-months intel study just found that (compared to static ads).
Je nach Anwendungszenario ergeben sich unterschiedliche Vorteile und Schwerpunkte.
Technically, the principle is mostly the same.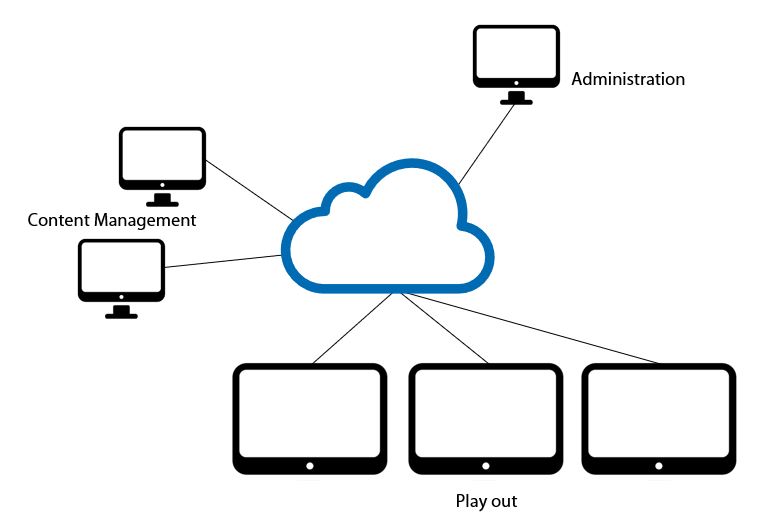 We will be happy to work with you developing the solution that exactly meets your requirements. No matter if you "just" need a recommendation for a suitable system, want to have it set up or run and/or would like to have support with continuous content creation.
We'll do it. Take a look at our service portfoliofor a first idea.
Advantages through
Digital signage
create once, use multiple times
central hosting possible
frequent display changes
quick adaptations
multiple content can be displayed in parallel
mixing different conctent (information and ads)
modern, professional image
high acceptance, wide reach
customer-centered address
independant from opening hours
saving resources (especially printed media)
application-
possibilities
point of sale

store window
display cabinets
menu ads

Point of interest

information displays
sign posts
information steles

Edu- and entertainment

interactive exhibits
product presentations
service-
spectrum
consulting
concept
planning
hardware
software
installation
operation& maintenance
contentcretion
financing